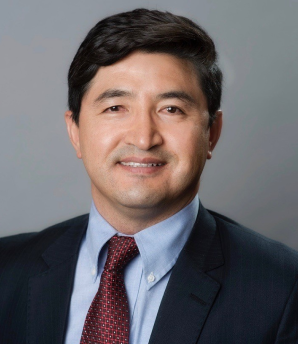 Asif Ehsan, the founder and managing attorney of EHSAN LAW, PLLC, is a recent refugee himself. Like millions of noncitizens who are going through a real ordeal of fighting with every resource to gain their right to legally reside and raise families in the United States, Asif had to fight the same long, arduous battle. While he was initially losing the battle. He was only able to win his case with the help of a dedicated and compassionate attorney.
This real-life experience provided him with the needed motivation and commitment to start his own law practice. It also gave him a true personal insight into the decisive role an attorney can play in winning a legal case. He also understands the devastating implications of losing this fight as well as the tremendous joy and life-changing impacts of winning it.
Before starting his own law practice, Asif worked as a prosecutor in Minnesota and Washington. In that capacity he handled every aspect of a criminal case including jury trials. Prior to that, Asif worked as a judicial law clerk for two district court judges in Minnesota. As a law clerk, he got a behind-the-scenes insight into how the judges make their rulings, and which legal and factual factors would impact their decision makings.
In fact, as a law clerk, Asif helped the judges make their rulings on a variety of criminal, family, civil and other legal matters. The clerkship experience taught him the complexity of every legal matter and how to make sure to win or obtain a good result in every disputed issue.
Asif Ehsan got his law degree from Sandra Day O'Connor College of Law, Arizona State University in Tempe, Arizona. Before moving to the United States, he worked in Afghanistan in different roles helping to promote and strengthen the rule of law and justice in Afghanistan including serving as a law lecturer at a private university.
Because of his personal experience of having to deal with his own immigration case and many of his closer family and friends, Asif understands the psychological and financial impacts of a pending immigration case with its unknown outcome.  He understands that clients are faced with life-changing issues and decisions.
The decisions they make to seek legal representations can be tough and life-changing.  Aware of these realities, Asif would personally handle every matter for which he is retained.
The same personal experience helps him understand the financial burden on individuals and families. Therefore, he would do his best to keep his fees reasonable without compromising the quality of his legal services.
Both family law and immigration law are complex. Making bad judgements about whether to retain a lawyer, or who to retain, can have permanent and serious consequences. When you retain EHSAN LAW to advocate for your rights, you would guarantee yourself a dedicated and exceptional attention to your legal issues by a knowledgeable and experienced legal advocate who would do everything in his capacity as a lawyer to make a real difference in the outcome of your immigration or family case.
Bar Admissions
Minnesota State Bar Association
Washington State Bar Association
Education 
JD, Arizona State University, Sandra Day O'Connor College of Law, Tempe, Arizona
LL.M, Washington and Lee University School of law, Lexington, Virginia
LL.B, Kabul University, Kabul, Afghanistan
BA, Macalester College, St. Paul, Minnesota
Request an Appointment